Artwork plays a HUGE role in a space, especially when staging!
Are you unsure as to how you should hang that artwork you have? Do you find it difficult to pick the right piece of artwork for your space? Picture this, if there is a completely blank wall in the room and you have all the rest of the furnishings inside, don't you think it'll feel like something is missing?
Whether you choose art or a mirror accent piece, hanging it can be a chore! I've gathered some size guides and inspirational images below to help "set the mood" in a room!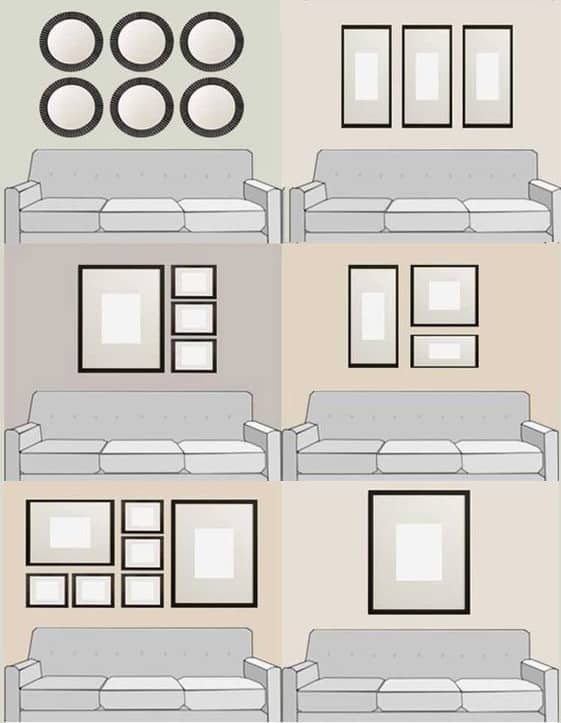 TIP 1. Living Room
Hanging art above a sofa can be styled in multiple ways. The images above feature just a few ways you can hang art pieces together. Sometimes, if you have high ceilings then it is best to go with a larger scale piece or, you can selection multiple pieces that pair together. See below: 
Another great area in a living room to hang art work is above the fireplace! Sometimes when staging a TV is used; however, a beautiful art piece can be just as effective! Take a look at this great staging example with Lux products!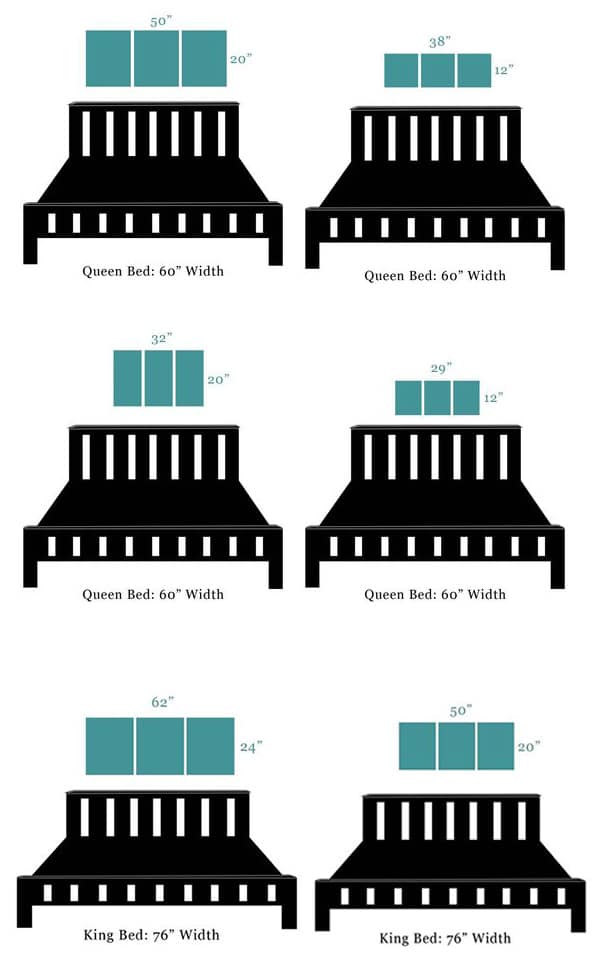 TIP 2. Bedroom
If your bed happens to fall under a window then you can always hang an art piece on a blank wall in the room. However, if you have some empty space above your bed then you might want to follow the sizing guides provided above.
See below. In this image there was no headboard which allows the artwork to act more like a focal point as well as defining the bed area. This modern artwork in particular sets a very relaxed and tranquil mood which works great with the low bed and colour palette.
TIP 3. Dining Room
Art in the dining area can add an extra "WOW" to the space. It is very important to pick the correct artwork so it can compliment the other furniture in the room.
See below. In this piece of art choosing an abstract, simple artwork is perfect with the luxurious glass top dining table and high-end dining chairs. Overall, the colour palette is soft gold mixed with neutrals and grey tones! So luxurious!!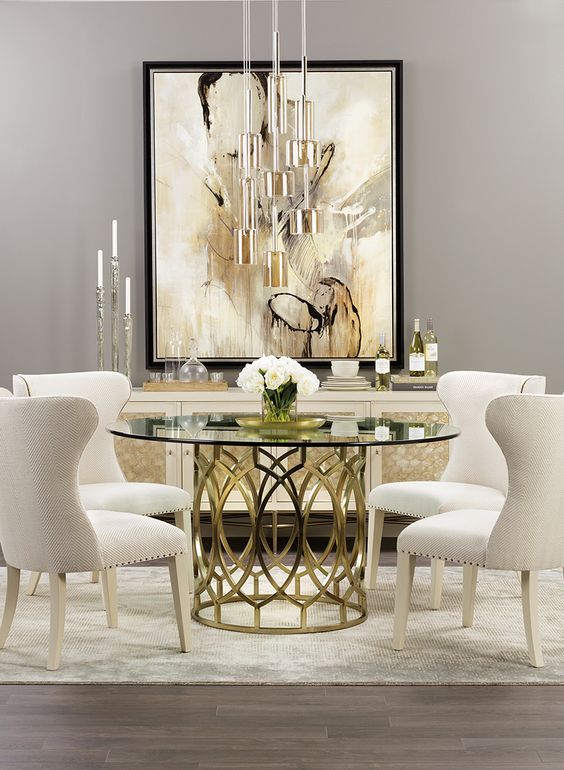 TIP 4. Bathroom
The bathroom can be a space where not a lot of attention is shown; however, going that extra mile in dressing the walls helps a lot. Just look at the difference it makes in the images above.
Bonus Feature:
At Lux, we know how important a beautiful art piece can be. So we've made a few changes in the showroom! Meet our Art Wall! It features pieces that were stored in the back warehouse and often left unseen.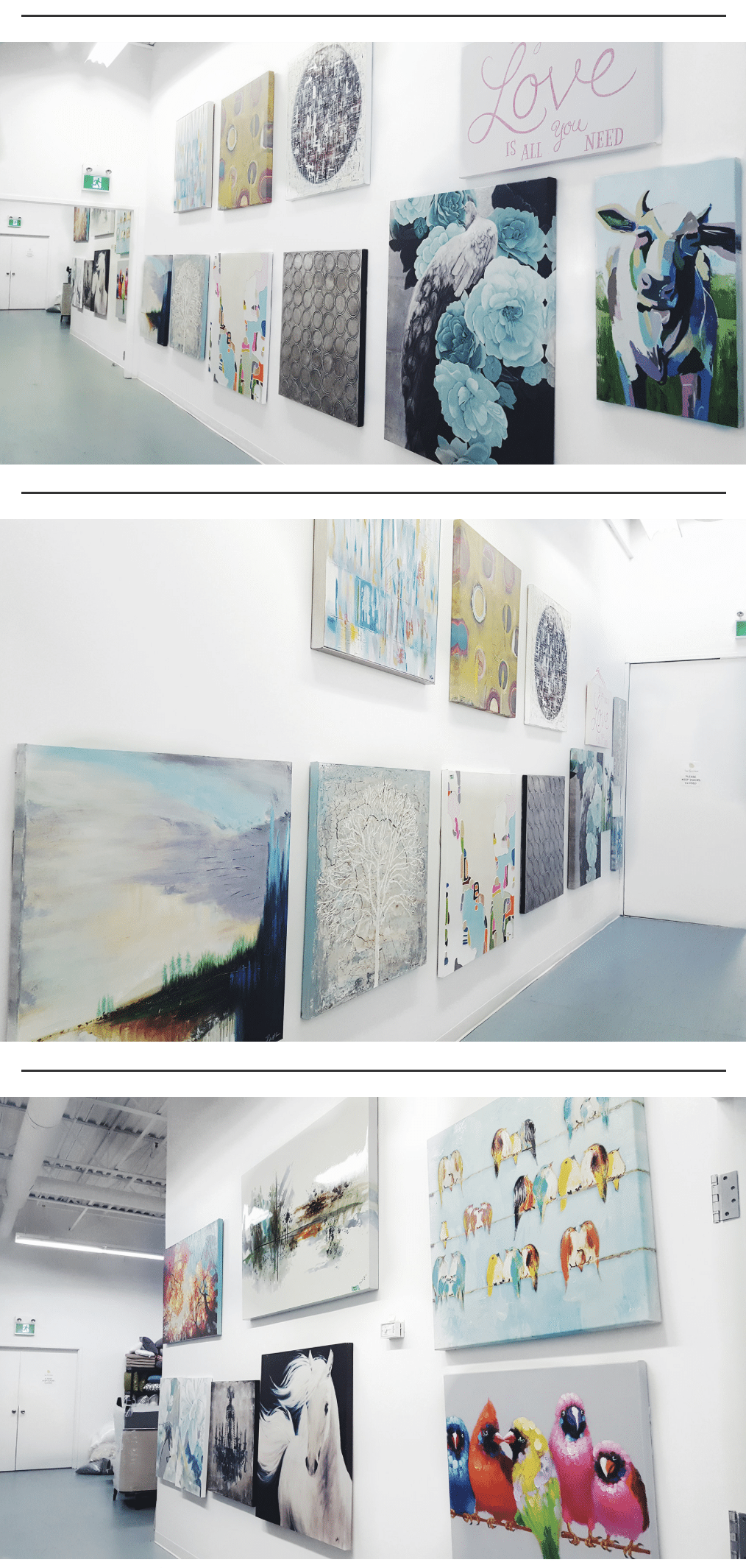 Browse our various abstracts and modern pieces on our website or in the showroom today!
https://luxfurniturerentals.com/product-category/accessories/art/ 
Showroom hours: Monday to Friday 9am – 5pm. 
Are you an art lover? Let us know what you think of the blog post and our new Art Wall in the comments section below! We would love to hear from you.