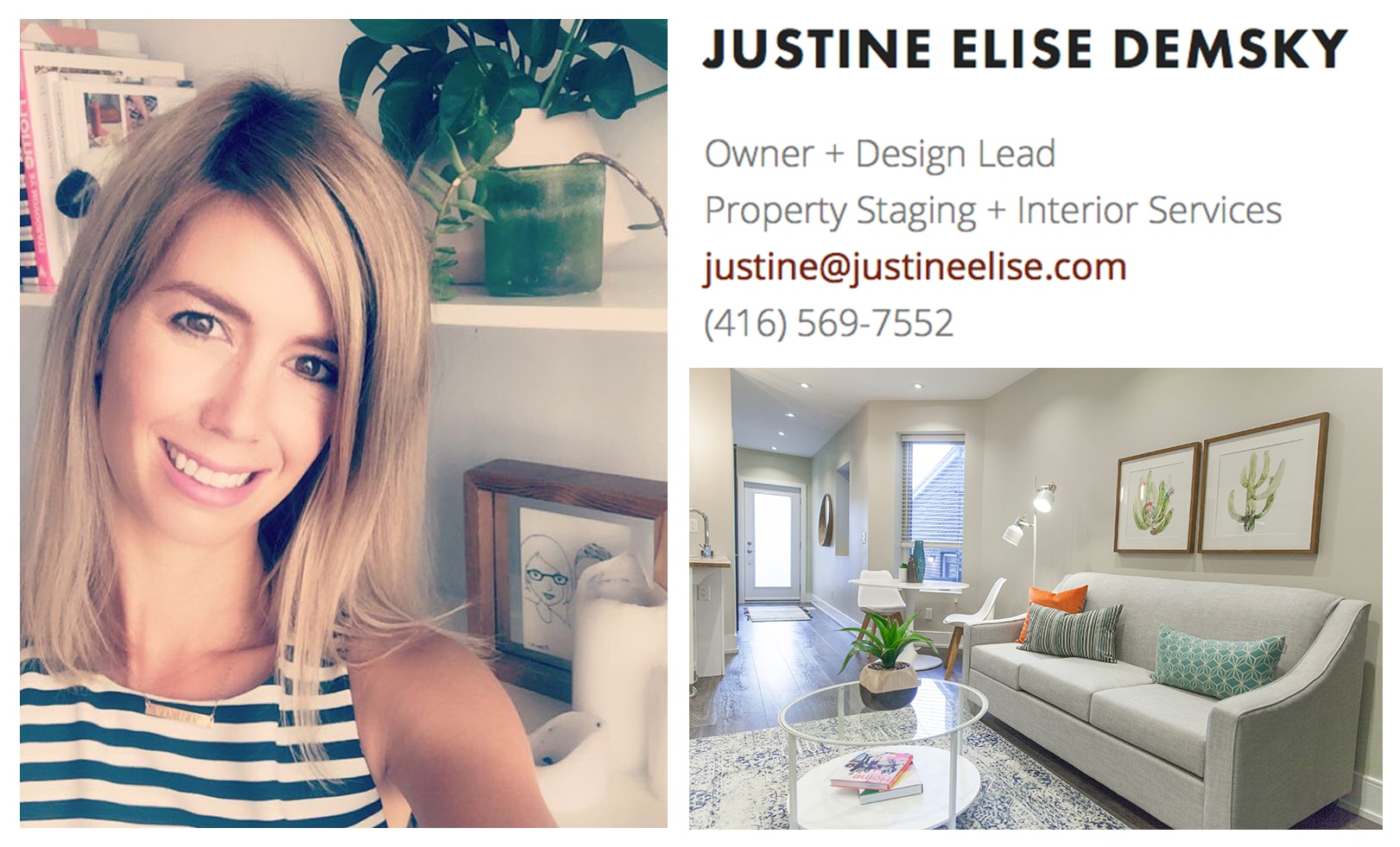 Justine Demsky stumbled upon property staging while working towards an interior design career. Only living in Toronto for a few years, staging was a foreign concept to her. She explains her first exposure to the industry as a complete "aha" moment. Not only was it a great way to grow her portfolio, but it would allow her to be her own boss and work towards her own goals. With five years in the industry, she has now expanded her services to both staging and interior design, and is still loving every minute of it. ​
–  –  –  –  –
1. You have been featured numerous times on Blogto and Toronto Life, how does it make you feel seeing your work showcased and how has it impacted you to work on future projects?
It's always rewarding to see my client's properties featured in the media. Anything that brings extra attention to their listing is a huge bonus in my eyes. These press features help give sellers confidence that staging creates the buzz needed to sell their properties quickly, and for the highest amount of money.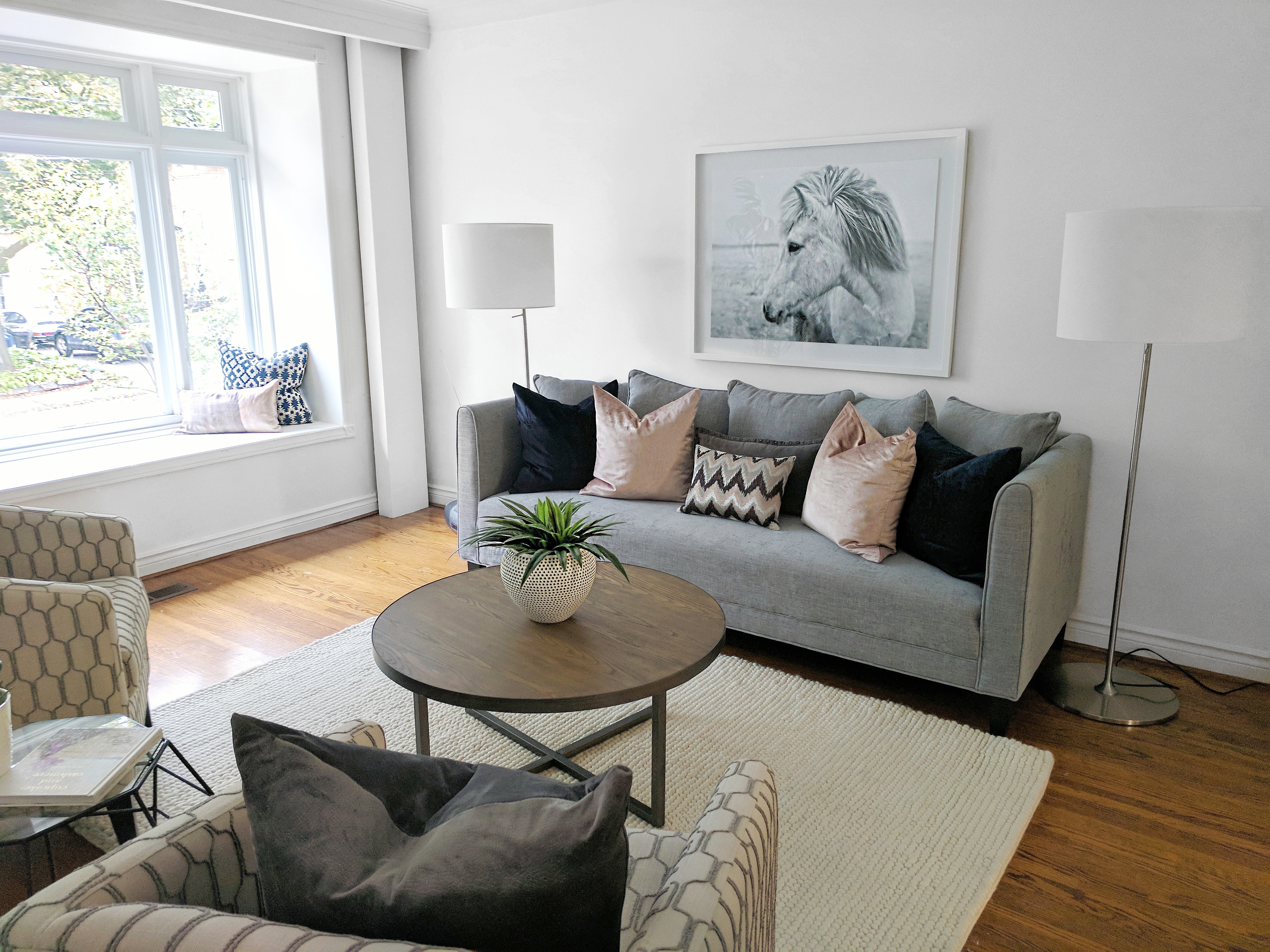 2. What interested you in the staging industry? And how long have you been involved in it?
My love for Interior Design led me to the staging industry. As a young graduate, eager to get my start in the design world, property staging allowed me to begin working on my own terms, and to jump start my portfolio building. Five years later, I'm still in love with staging because of the variety of projects I get to work on, and the great people I meet every day.
 3. What should a real estate agent or homeowner look for when hiring a stager?
A strategy based approach and process that gives their client's confidence that they are in good hands, reliable testimonials, and above all, to make sure it's a good fit on a personal and business level.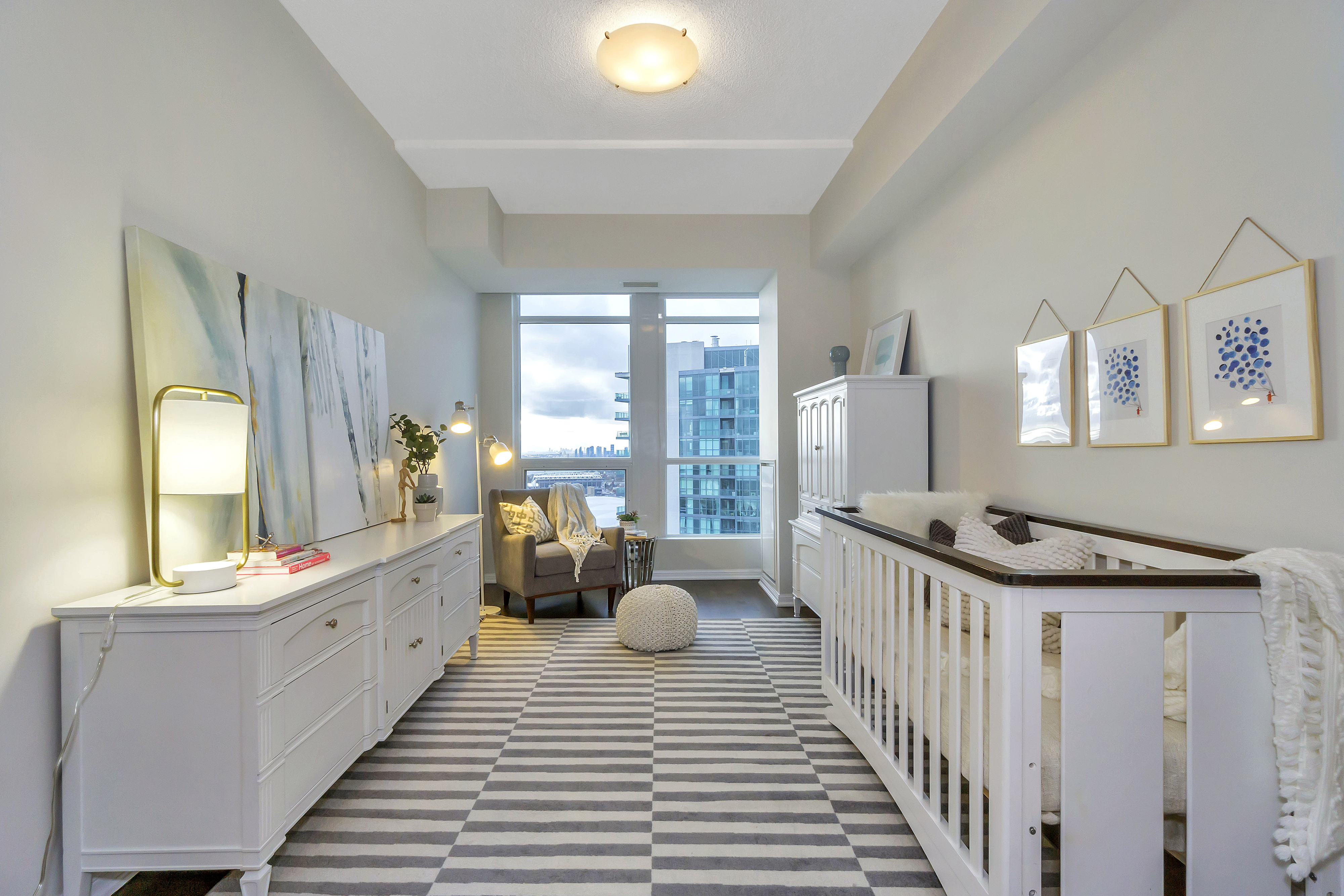 4. What's the number one mistake homeowners make when trying to do their own home staging work?
Emotional attachment to their decor or personal items may prevent homeowners from making the critical decisions needed to prepare their home for a large market. Also- don't make selling your property more stressful by taking on more work! Relax and let us handle it for you.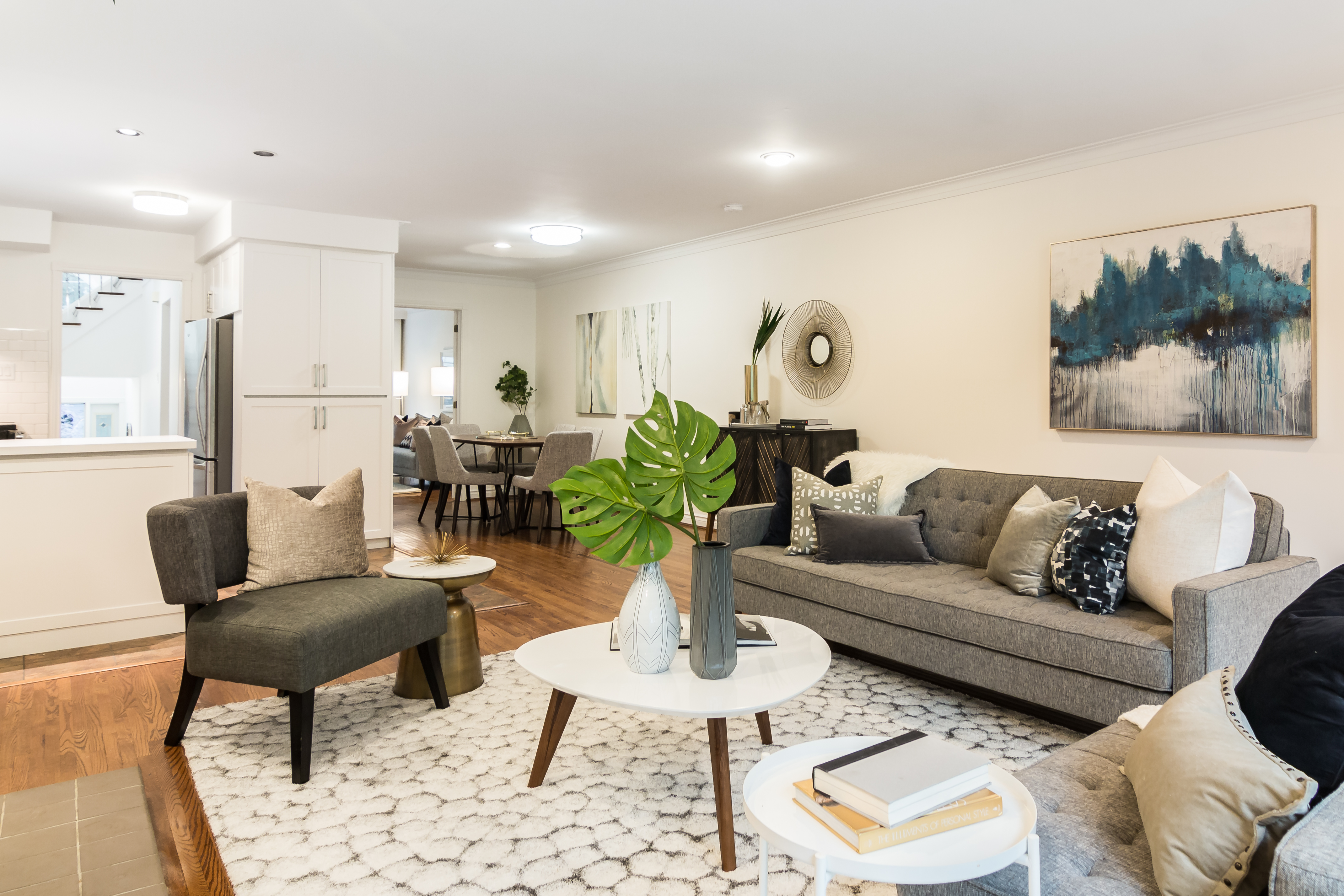 5. What is the best advice you can give a new stager who has just entered the industry?
Put yourself out there and push through the challenges! We all started somewhere!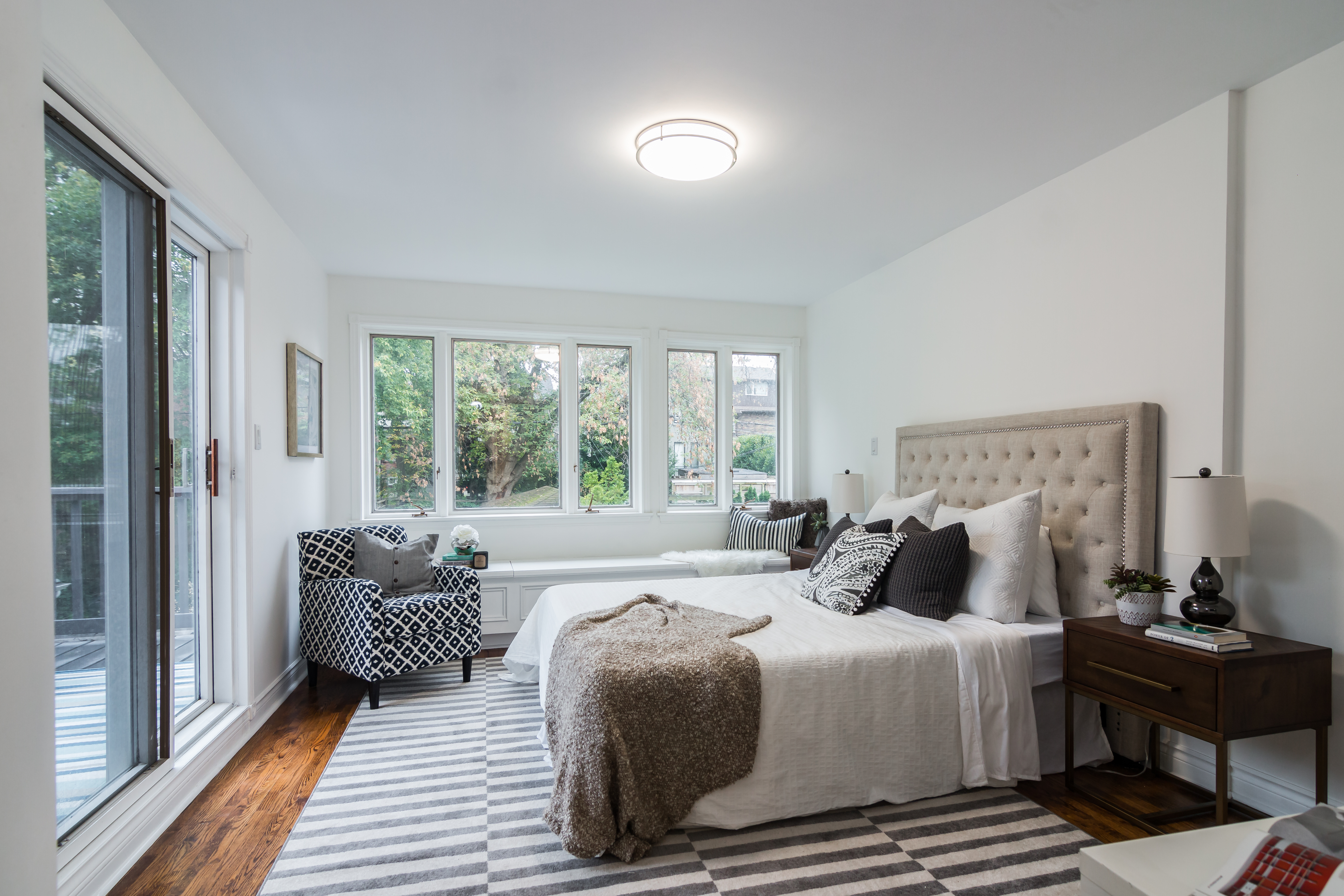 6. What is your favourite go to piece to work with at Lux?
How do I choose?! I'm really looking forward to work with some of the new pieces, like the Sherway chair or the Swanwick bar cart.
Swanwick $99
Sherway $179
7. The home staging industry can be very busy especially during high season, what advice would you give to stagers in achieving balance between work and personal life?
Just go with the flow and be grateful business is booming! Your personal life might suffer in the high season, but it's worth it for the rewarding experiences. Hopefully you have a vacation booked at the end of it. 😉
8. What do you like to do when you are not working your *500 yearly consultations and projects?
I draw inspiration from travelling, and refuel through time with my family, friends, and pug, Walter.
Thank you Justine for taking the time to answer our questions!
We look forward to your upcoming stagings 🙂