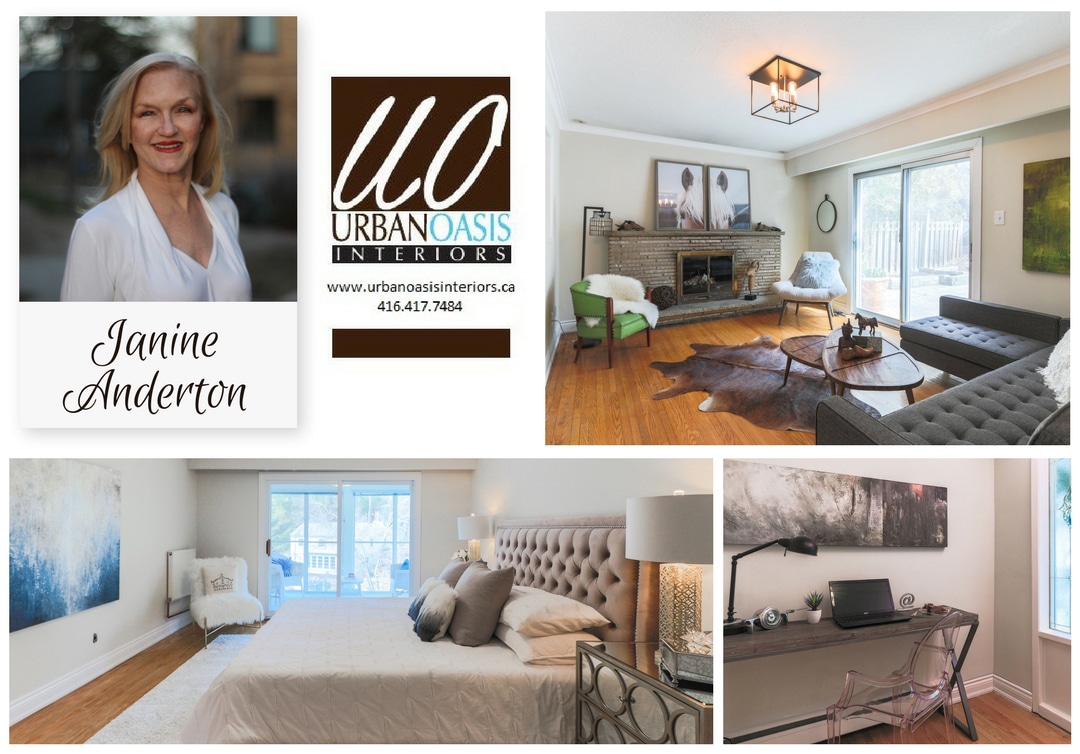 Known for her signature attention to detail, and her relaxed, elegant spaces, Janine Anderton, of Urban Oasis Interiors, is comfortable with all sizes of jobs AND budgets – from condos to homes, from staging, small renovations, design and decorating. When asked "What do you love most about designing spaces?" she says, "listening to clients and being attentive to their individual needs." She adds, "But when the finished product comes together as a whole and the client is happy, it's by far the greatest feeling-it's instant gratification."
Bringing to the table a 22 year background in film production with a passion for home decorating; Janine Anderton is creative, tenacious, resourceful, and self-motivated.  She has a great eye and a proven track record in home styling.  In 2005, after working many years in the film industry,  she decided to change her career path to staging and interior design.  While travelling extensively, building her knowledge and taste, Janine started URBAN OASIS INTERIORS and hasn't looked back!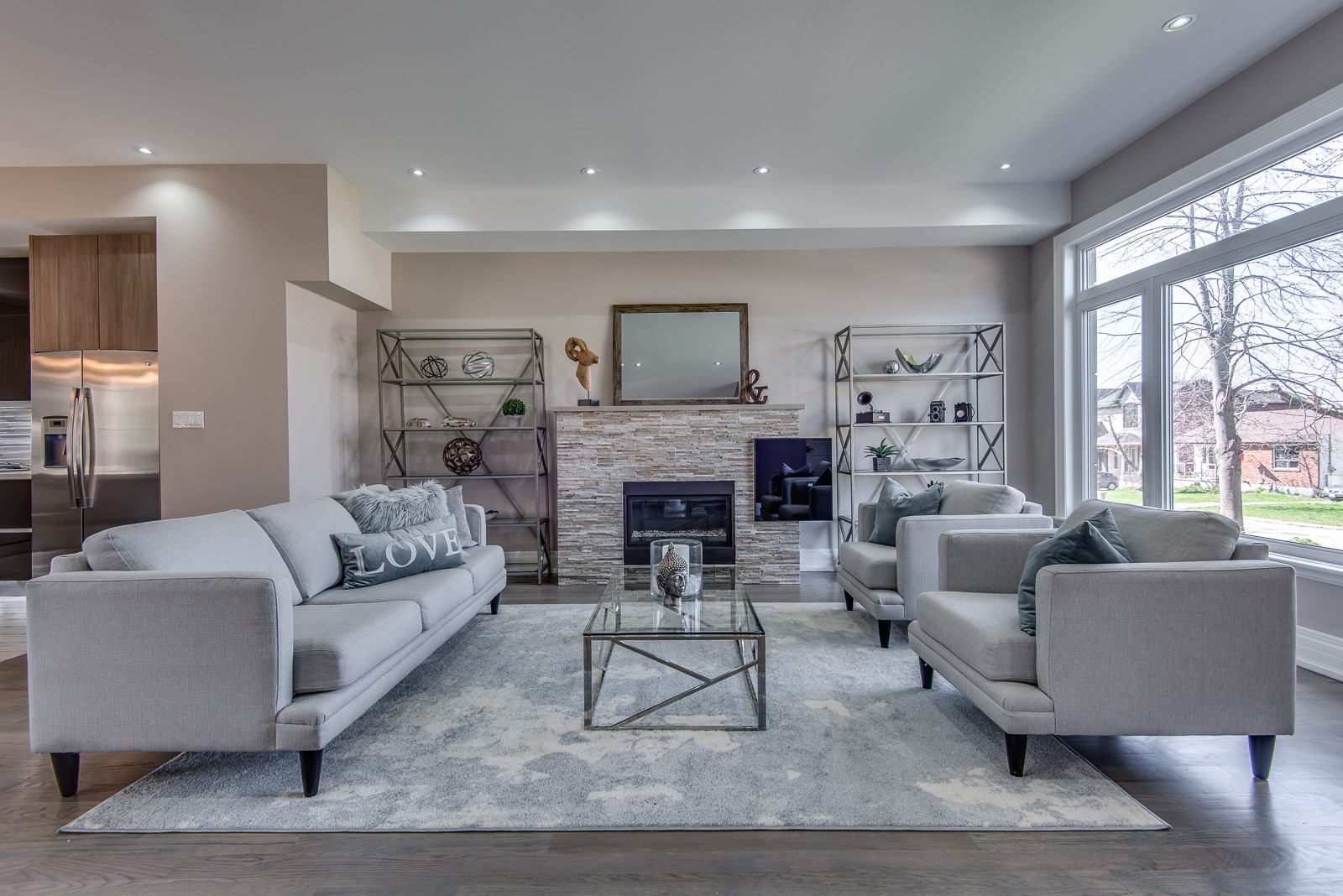 1.How long has Urban Oasis been in the staging industry and how did you grow into what it is today?

I started Urban Oasis in 2005.  For me at the time, staging was going to be a launch pad for my design and decorating career!  The first staging was a vacant property.  I enlisted my entire family to move furniture and accessories that I ransacked from our homes and to clean, to hang art, curtains, and steam bedding.  It was exhilarating and I was hooked.  In the first years, I did a lot of consultations and a lot of vacants.  My business took off very quickly with referrals and that is what I have built on over the years.  I have cultivated the relationships that I have with realtors and builders and now am often doing second and third homes for clients.  I have a great design business as well – built on referrals and from stagings. I consider myself very fortunate to be able to balance both and keep it to myself and usually one assistant, Angel Miller.  I like keeping it to one or two stagings a week with ongoing design clients because I am extremely hands on.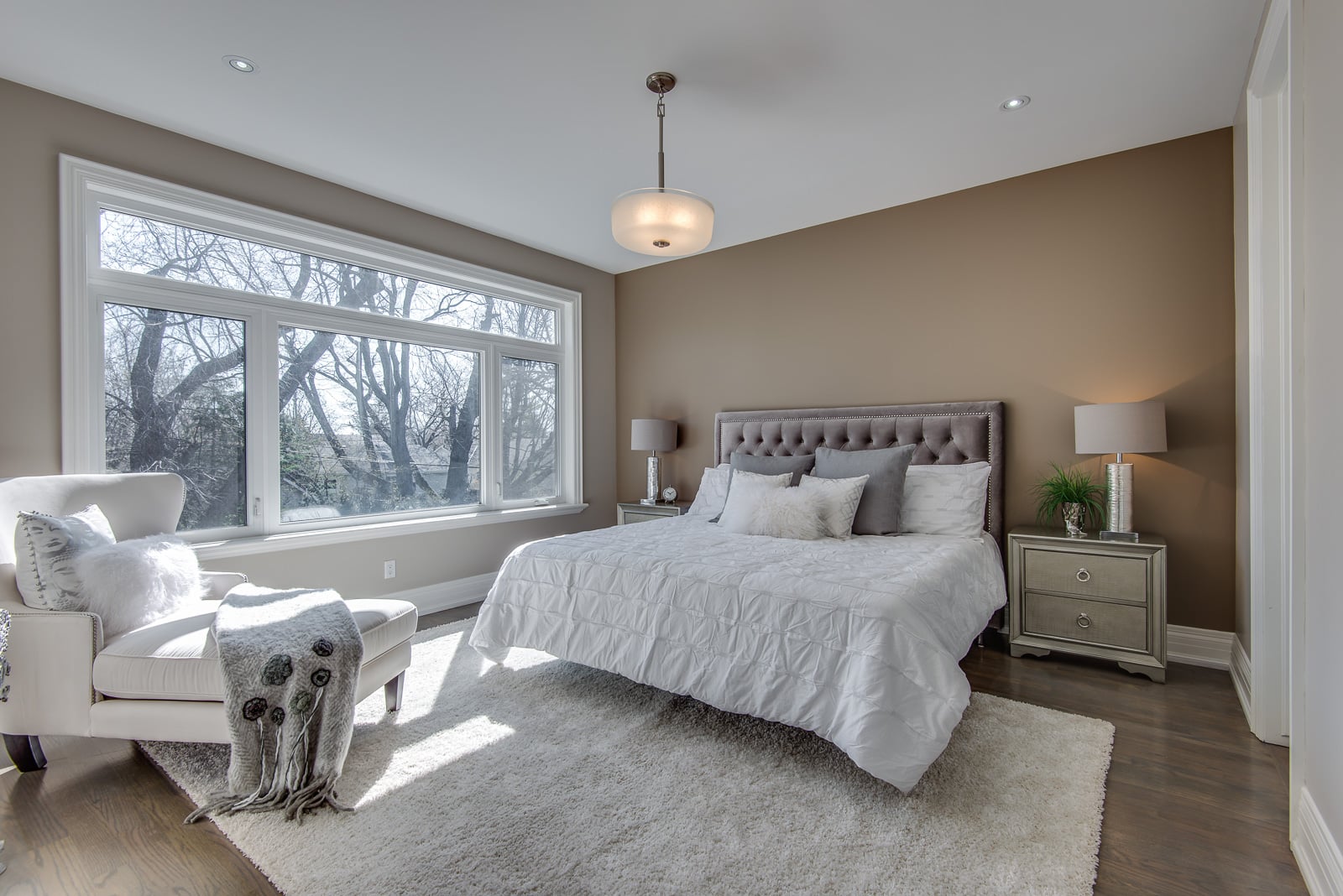 2. What inspired you to get into the staging industry?
I had been in the production end of the film industry for many years and was burnt out and had a family who needed more of my time – the film industry is notorious for long hours. I had taken a lot of courses in design and came across a great e-book on home staging that I read and thought "I could do that!".  I qualified for a government self employment business programme with home staging as my business.  Before I had even finished the course, realtor friends of mine, who had been bugging me to stage for them, finally just handed me my first job with vacant townhouse and a tiny budget… and Urban Oasis Interiors was born and the website was launched.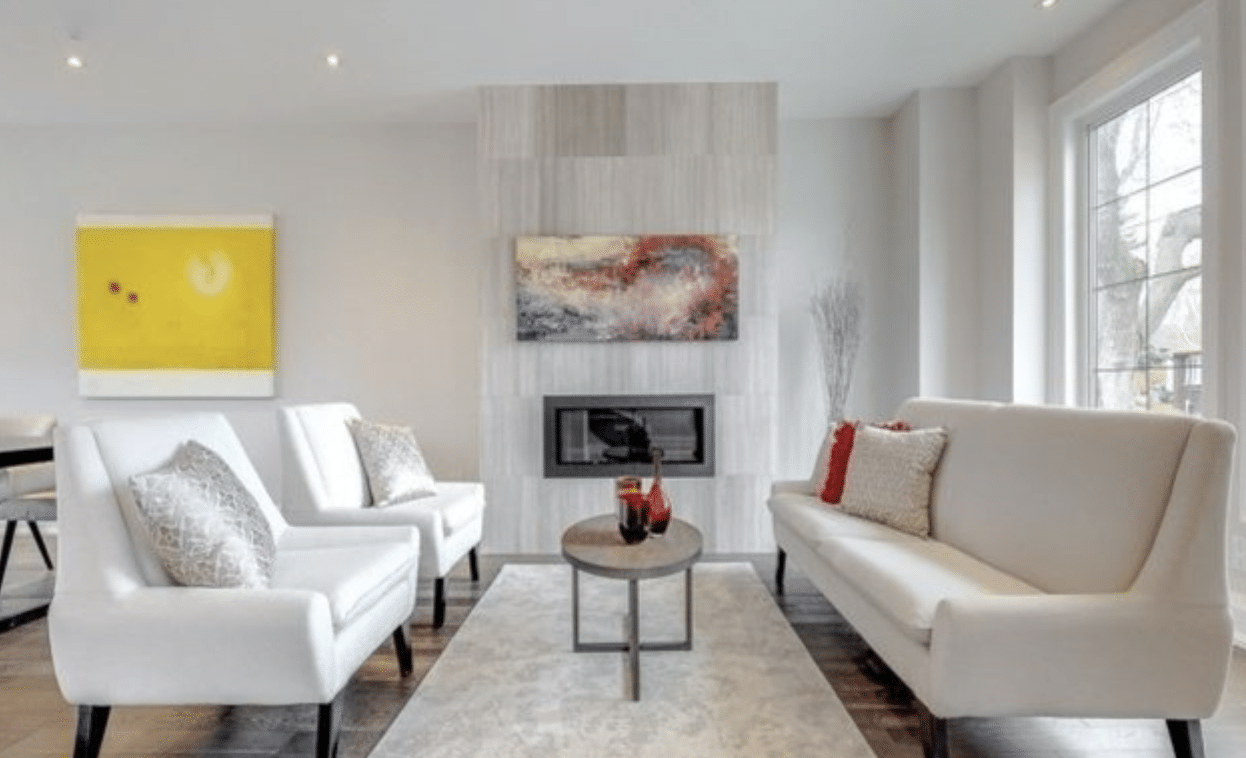 3. What is your favorite part about working in the home staging industry?
I LOVE working with all different styles.  I love being able to work with occupieds and use as much as I can of the clients' things while bringing in whatever is needed to make the property shine.  I love when the client says "WOW.  I NEVER THOUGHT OF DOING THAT!  OR PUTTING THAT THERE!  or REALLY? YOU USED THAT?  I'M THRILLED.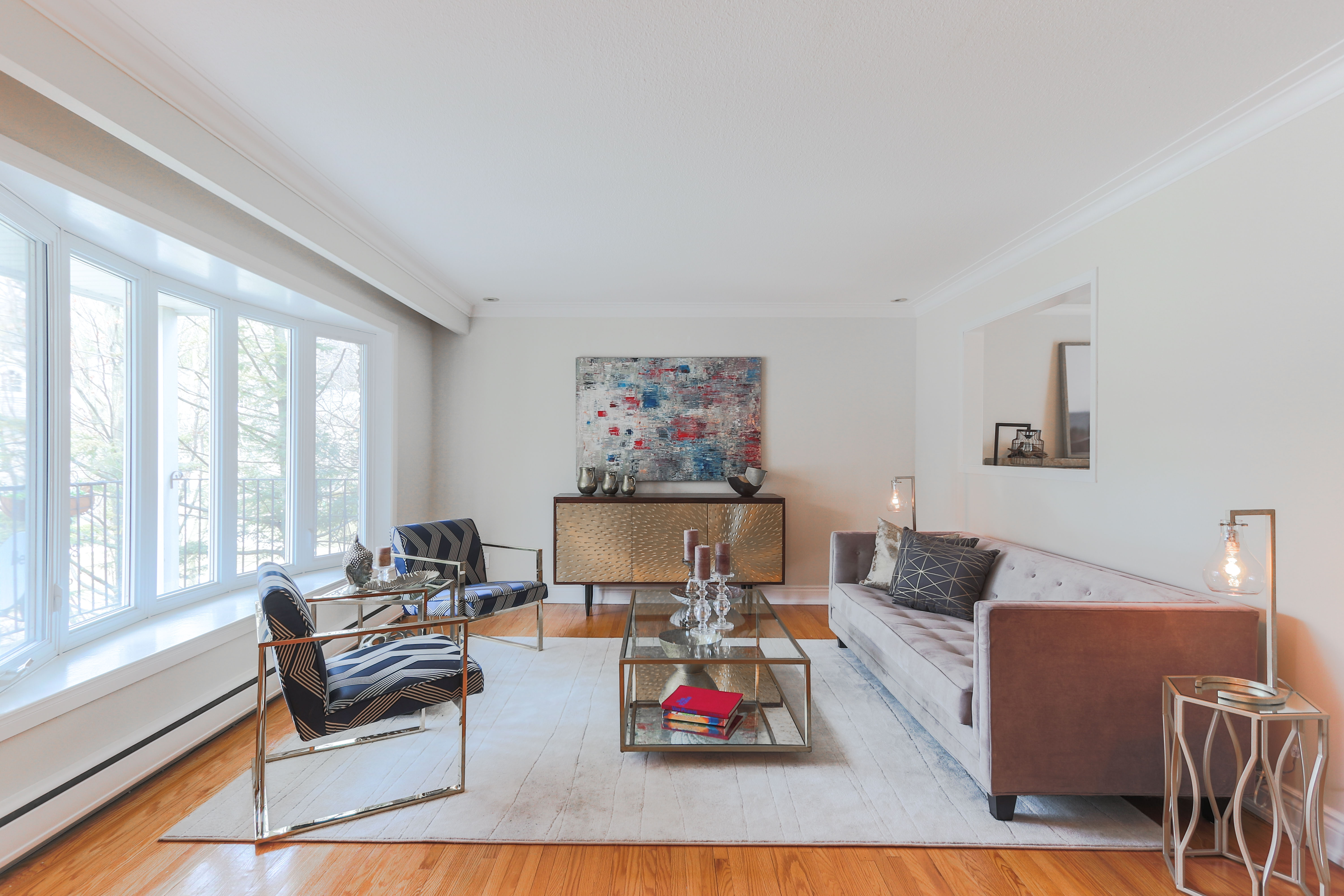 4. What should a Real Estate agent or homeowner look for when hiring a stager?
Someone who LISTENS. Who asks questions and doesn't stage each home the same. Words mean nothing ultimately. Actions do.  Someone who looks at your budget and doesn't spring surprises on you.  Who is respectful and considerate. Who can compromise and be open to changes.  

5. What is your favorite go to piece to work with at Lux?
Oh man – there are so many!  I have been in heaven since Lux opened. I love the cage lamp. I love the new Uber chair because it's named after my dog!  I love the variety of pieces that really allow for me to do all sorts of different styles which is necessary when you work like I do in all different markets.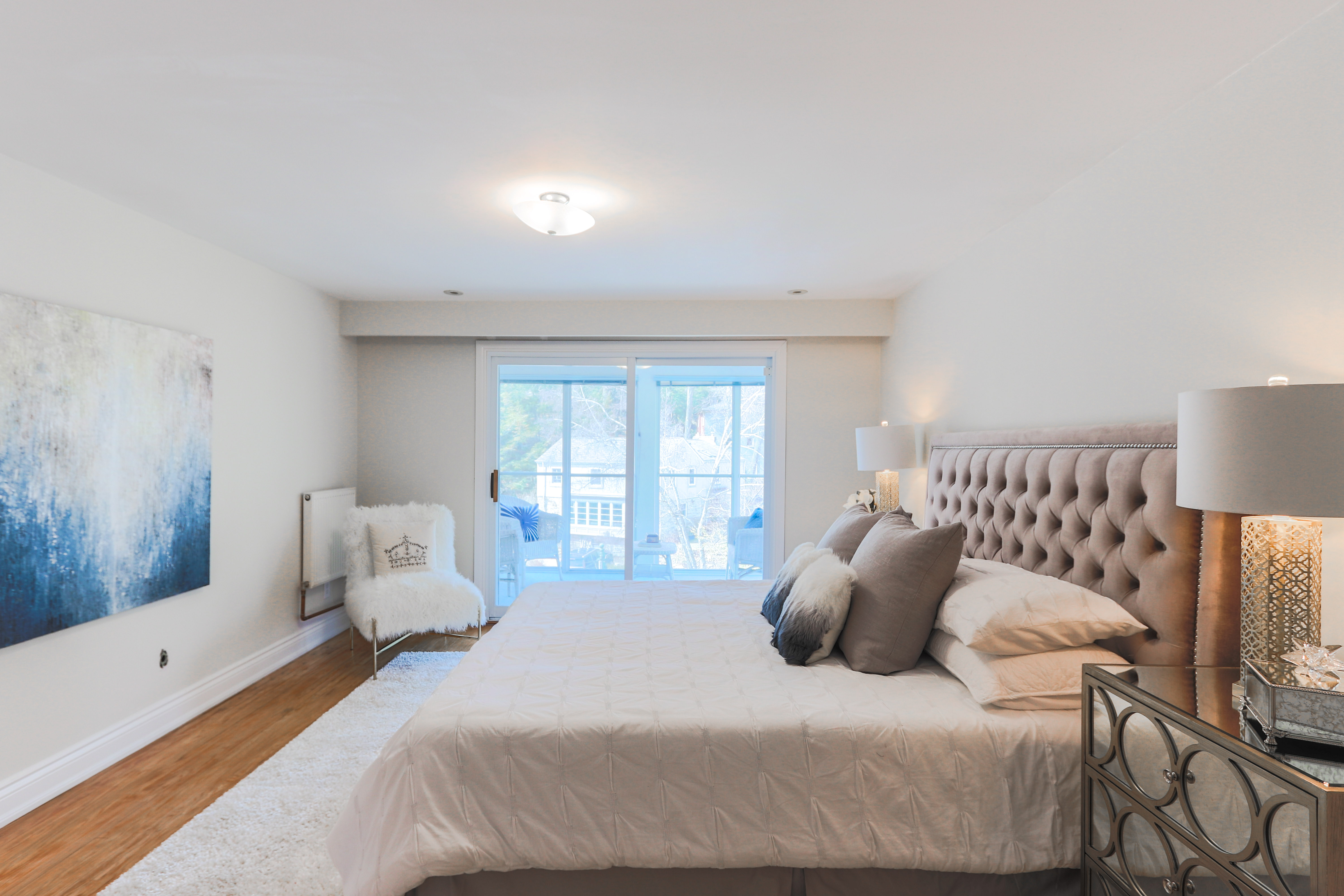 6. What's the number one mistake homeowners make when trying to do their own home staging work?
They cannot see their homes objectively.  And they hang their art too high!


7. What is the best advice you can give a new stager who has just entered the industry?
Keep an OPEN MIND and Be prepared to work HARD.  Staging is very physical work. It takes a long time to build rapports and trust.  You need a large number of clients and agents because someone who is busy one year may have nothing the next year or so. It's tough because you're probably going to need another source of income for a while, but you NEED TO GIVE YOUR BUSINESS THE TIME it needs so you need to be available….  Set boundaries with your clients regarding your time right from day one.  Always have your business cards with you and make sure to takes tons and tons of photos.  


Don't take anything personally when it comes to people's like or dislike of the home you are doing.  You're staging the house.  You are not decorating.  Be willing to learn – to redo it if necessary until you get it just right. Understand that you are going to have to buy a lot of inventory so be prepared.


8. What do you like to do when you are not working on consultations and projects?
I love music.  I sing with a band and I jam with fellow musicians – rock, blues, pop. Every chance I get.  I read a lot, I hang with friends and I hate to cook….. But I love to travel and plan on doing a lot more now that it's just me and my dog Uber!
Thank you so much Janine for answering our Stager questions! It is always a pleasure working with you and seeing Uber at Lux! 🙂