We are happy to be featured in the Certified Staging Professional™  Magazine (Volume 11 Issue 3) written by yours truly.  As a CCSP member, I share a few helpful tips to consider when renting furniture for your next staging project.
Staging is the process of preparing a property for sale so it sells as quickly as possible. Furniture plays a huge role in the staging process. When creating a "wow factor", renting quality furniture is the best way to transform any property into a space with function! Whether the property is vacant or occupied, bringing in a full house of rental furniture or adding in a few pieces will make a huge difference to a potential buyer. When you decide to rent furniture remember it is a process on selecting the right pieces for the target market, taking correct measurements and not being afraid of a little colour in the end.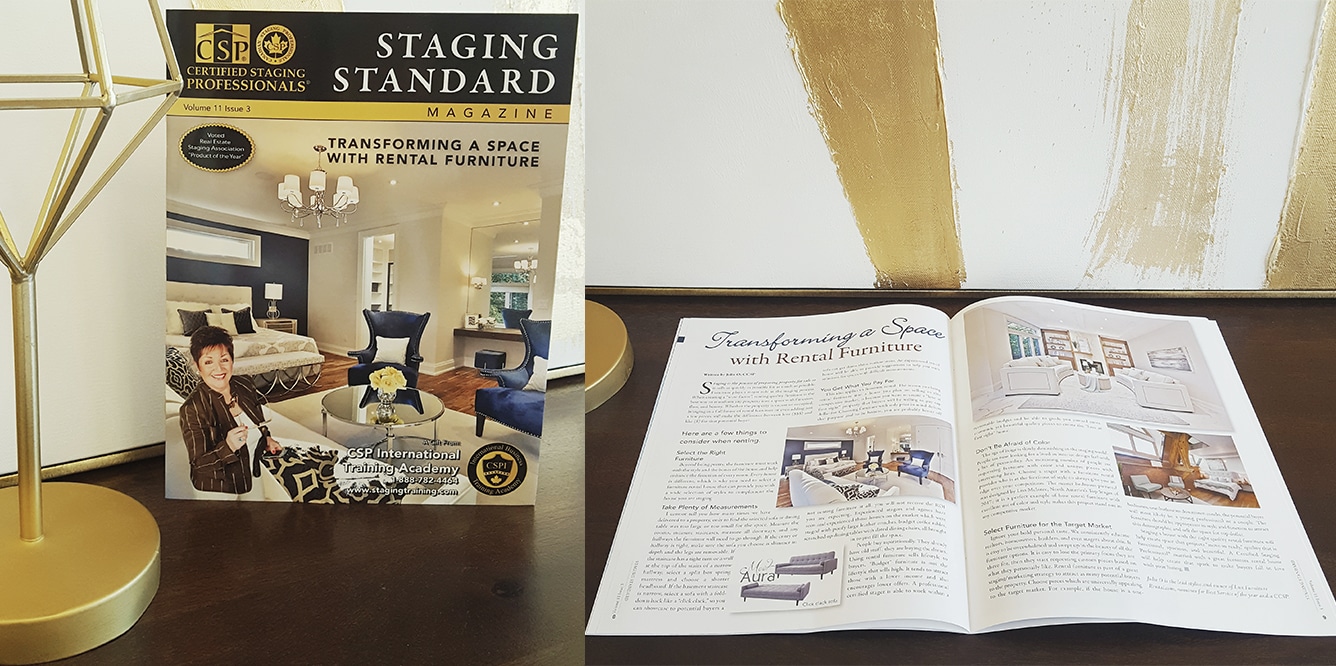 CSP Mission
CSP™ believes talent can be nurtured, honed and with the right education, support, financial commitment and passionate drive, people can learn to turn their talent and skills into a successful, profitable business.
Their core beliefs are:
Honourable and ethical in all practices
Excellence in all things
Everything is possible, find a way
Continuous improvements (Kaizen) in process, productivity, profitability and education
Create opportunities to share abundance
Educate and Support environment friendly products, services and practice
For more information on Certified Staging Professional™ visit their website http://www.canadianstagingprofessionals.com/contact
For those who are a Certified Staging Professional™ (CSP™) and it is your first time renting with us, please know we provide a 10% savings on all rental orders placed.  This offer does not apply to insurance, delivery or pickup fees.  A valid membership card must be presented for your first order with us to receive this discount.