As Ontario's only award winning furniture rental house, we are always looking for ways to better meet the needs of our clients! We are open to feedback and recommendations. Thanks to Renee Elliott from Re:Creative we have updated a few steps.
If you are new at placing orders with us, we would like to you to follow our 3 EASY steps:
(more information located on the How To Order section of our site)
FOLLOW THESE 3 FAST AND EASY STEPS TO ORDER ONLINE:
STEP ONE
Browse through our online furniture and accessory catalogue and add all the items you would like to rent to the quote cart.  There is no minimum order required.
STEP TWO
Enter the requested information and then click the submit order button.  Once you submit the order, we will be instantly notified of your order and you will also receive a copy of your order via email.
STEP THREE
We will then ensure availability of your items and delivery date and we will confirm your order within one business day. View our delivery information.
Please note that we will hold your items for a max of 48hrs.  We require the signed terms of agreement and payment to confirm and secure your order.  If we do not receive the signed Terms of Agreement document with payment within this time frame, we reserve the right to release these items.
Now, when you are browsing our website and adding items to your cart you are able to see your subtotal with the option of changing your quote right away!
See the images below for step by step examples!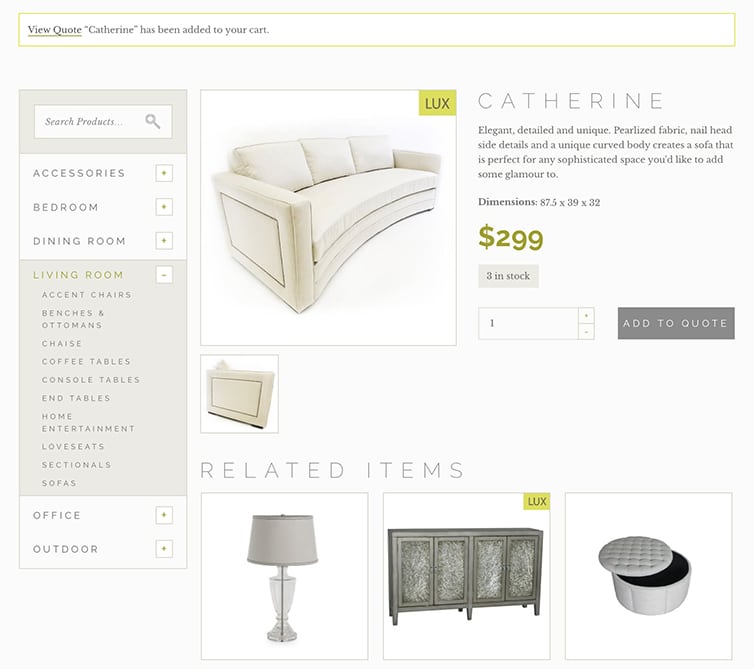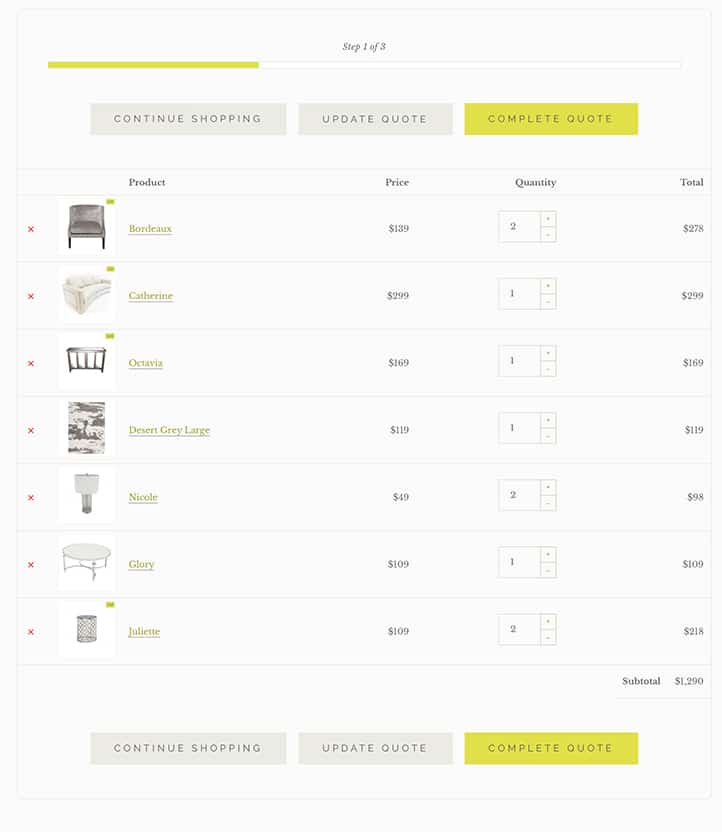 1. In the first step, you are able to view your quote as you add in items (see first image of Catherine sofa). Once you click "View Quote" you will see your subtotal amount and have the options of  "Continue Shopping", "Update Quote" or "Complete Quote".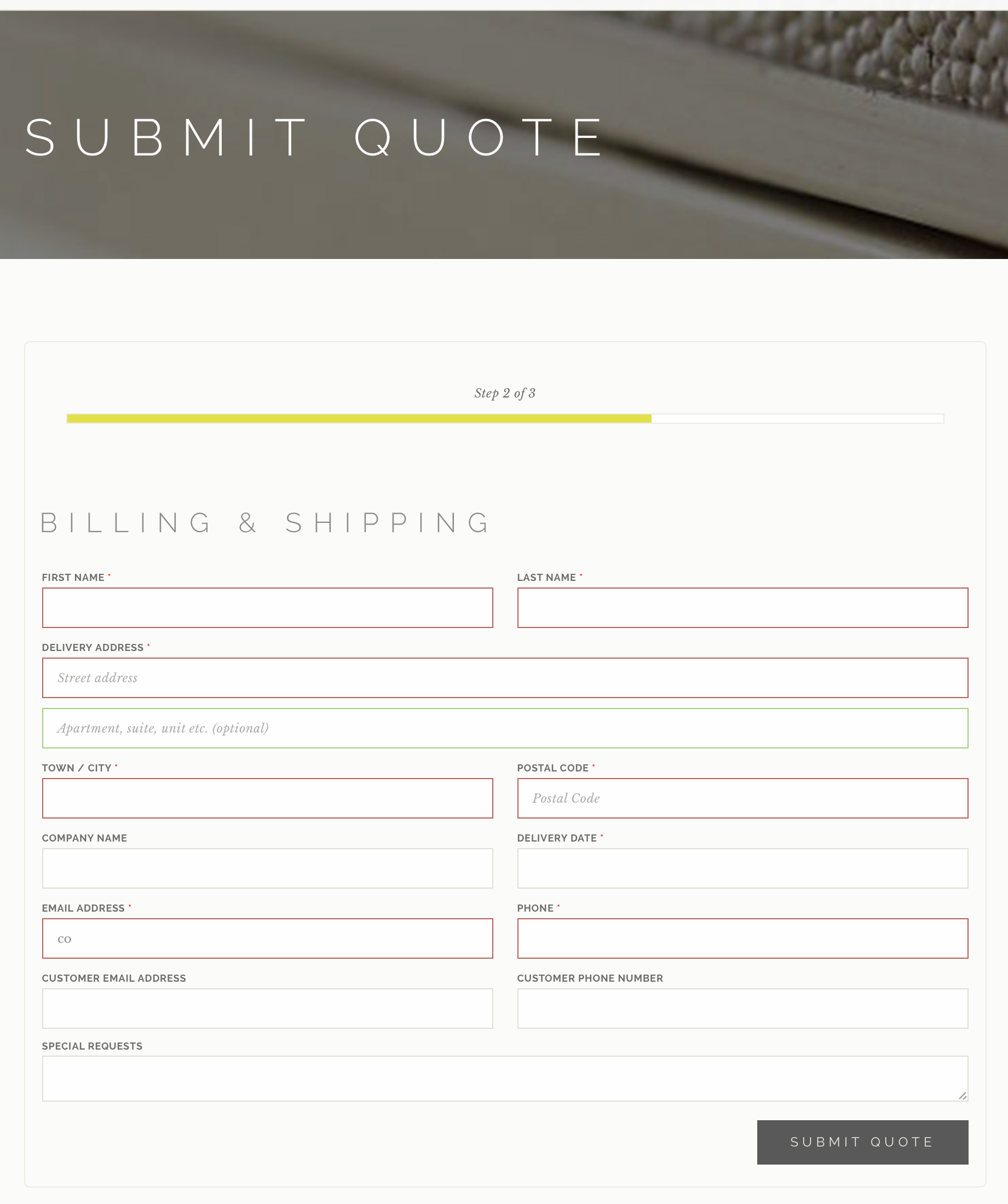 2. In the second step, you will fill in the following information in the image above.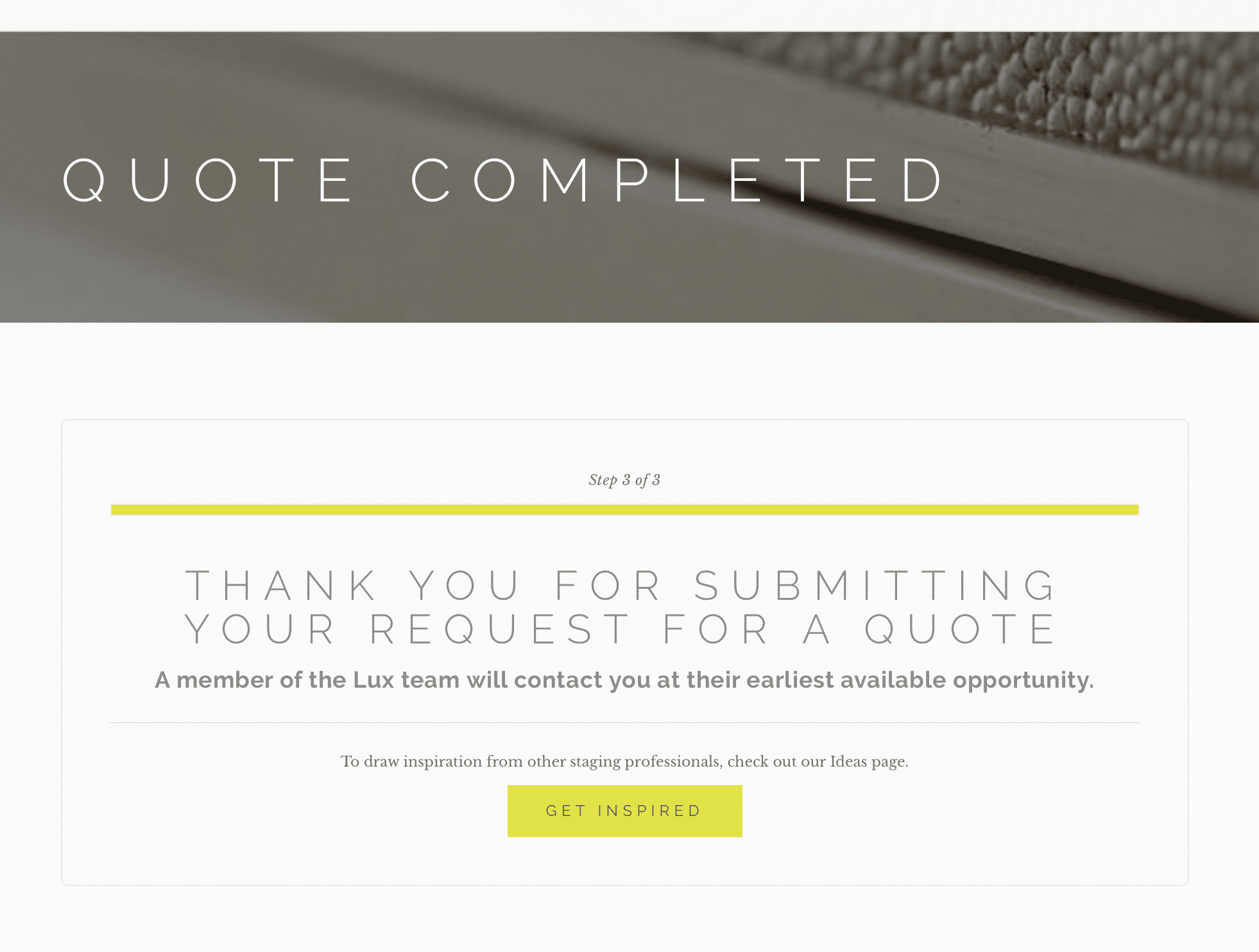 3. In the final step, the quote is submitted and a member from Lux will contact you within 1 business day.
Thank you for your interest in renting with Ontario's only award winning furniture rental house! We strive to make every step fast, easy and stress-free for our clients. We look forward to working with you in the future. 🙂